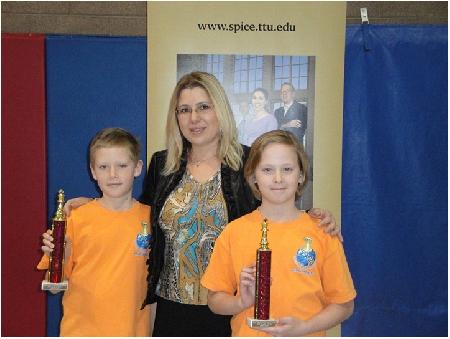 Konovalenko Siblings Take On Former Women's World Champion Susan Polgar!
Represent ICA At Polgar Nationals!

Nicholas, and Sasha Konovalenko recently represented us with a solid performance at the Susan Polgar National Championships in Arizona.

Sasha, playing in the girls section (third through fifth grades) took sixth place.

Nicholas finished twenty-eighth in a field of one-hundred and twently competitors.

Both siblings also teamed up to take eighth place in the kid-friendly bughouse tournament.

We congratulate both Sasha and Nick, and kudos for wearing their ICA t-shirts in the picture with the former women's world champ.