Posted: 10/17/2004 | Updated: 2/3/2020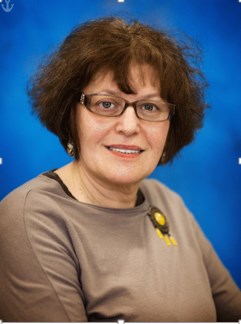 Zoya Koza.
Math education in the 21st century has visibly evolved. As a math teacher I was very active in the implementation of new math standards in the New York City public school system for 20 years. I attended various math workshops offered by the Department of Education of NYC all of which were affiliated with various New York City colleges. As a retired, "veteran" of the NYC DOE I am very proud of these accomplishments.
My methodology plays a dual positive effect in the child's mental development. I am using Singapore math books, common core edition as my main curriculum guide as well as a variety of math challenges appropriate to the age of my students. On the one hand, a child becomes a better academic math language reader and, on the other, it teaches him/her how to think mathematically about various everyday life events. A student's academic math language proficiency has to be at a certain level in order for him/her to be promoted to the next grade level. Moreover, a student needs to develop a specific tool box of independent mathematical thinking skills for each grade.
Most of my students reported that they have passed the state PARCC math test with the highest, level 5, proficiency. Some of my students achieved high scores in the various math Olympiad competitions.
Children who come to us are from various backgrounds: private, public, home day schools and even popular Kumon and Mathnasium afterschool programs, are not all adequately prepared for the abstract mathematical thinking. According to most child psychologists abstract thinking only begins to develop between 7 to 11 years of age. During this crucial stage of mental development children need to be guided by teachers who are certified not only in content area but also in special education (as I am).