Posted: 8/11/2020 | Updated: 8/11/2020 | Results
August 8th Quads Report
Greetings, and thank you to all players for bringing in the new month with some chess! With 26 players this week, here are some highlights from the tournament:
ü Congratulations to our winners!
o Section 1 – Lily and Albert
o Section 2 – Jennifer
o Section 3 – Robert (Perfect score!)
o Section 4 – Genevieve (Perfect score!)
o Section 5 – Mark (Perfect score!)
o Section 6 – Dhruva (Perfect score!) and George (2nd place)
ü Special highlight from Robert Choi for taking 1st in his section his last two tournaments in a row!
ü Girl Power shone through this week across 3 different sections! In each one, the girls took first place!
ü Congratulations to Genevieve for her perseverance! After multiple weekends, today she comes away with her first tournament win!
ü Our game of the week goes to to Mark Kogan! A very impressive display of initiative! You can view the game here: MarkGOTW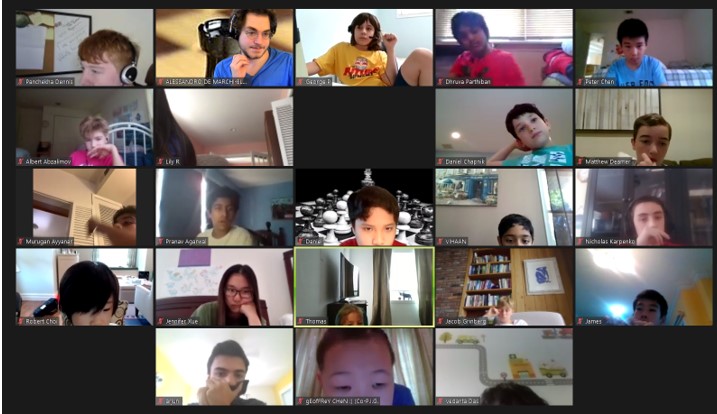 Once again thank you to all participants! We appreciate both your passion for chess as well as your conduct as a participant. Thank you all for continuing to be sportsmanlike competitors!