September 12, 2020th Quads Report
Thank you to all participants for playing! A reminder that there will be NO tournament next saturday (9/19) for observance of holidays.
Congratulations to our winners!
Section 1 – Max (Perfect Score!) 1st place, Michael/Vedanta/Ethan tie for 2nd place
Section 2 – Albert/Arnav tie for 1st!
Section 3 – Teresa (Perfect score!)
Section 4 – Mark/Aadi tie for 1st!
Section 5 – Christian/Daniel V/Jacob tied for 1st place
Section 6 – James (Perfect score!)
Section 7 – Trevor (Perfect Score!)
Some Highlights from the tournament:
ü Welcome to Trevor Kimler! He played his first quad with us today and took down his section with a perfect score! Congratulations on a smashing entrance!
ü Congratulations to Mark Kogan for continuing his winning streak! Mark has taken first place his last 2 tournaments in a row! Keep it going!
ü Well done to everyone for creating stiff competition in the sections! Quite a few ties this week indicates everyone is playing hard.
Our game of the week goes to some of our top players this time. A very hard-fought game by Lucas and Max. You can see the game here: GameOfTheWeek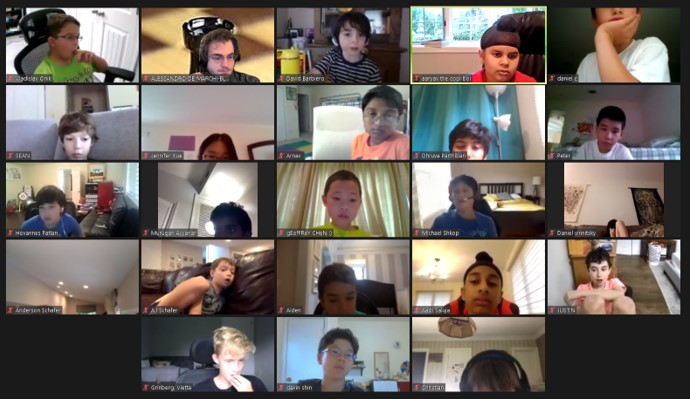 Once again thank you to all participants! We appreciate both your passion for chess as well as your conduct as a participant.