September 26th, 2020 Quads Report
Greetings parents and participants. We are happy to be back after our one-week hiatus. Hopefully, everyone had a fulfilling holiday! With eight sections and 32 total entrants, here are some highlights from today's tournament!
Congratulations to our winners!
Section 1 – David and Ethan tie for 1st!
Section 2 – Albert and Vedanta tie for 1st!
Section 3 – Arnav and Andrey tie for 1st!
Section 4 - Jack (Perfect score!)
Section 5 – Ari (Perfect score!)
Section 6 – Kashyap (Perfect score!)
Section 7 – Dhruva (Perfect score!)
Section 8 – George (Perfect Score!)
Some Highlights from the tournament:
ü A warm welcome to our new players! Andrey, Sahana and Max all joined us for the first time today. Extra recognition to Andrey for taking his section on his first try!
ü Eyes on Albert and Arnav for starting up a streak. Both have won their sections for two consecutive tournaments!
ü A recognizable feat for our highest rated player in the tournament, David Zhurbinsky, for getting his Candidate Master title and badge on chess.com!
Our Game of the Week goes to Andrey and Michael. You can view the game here! GameOfTheWeek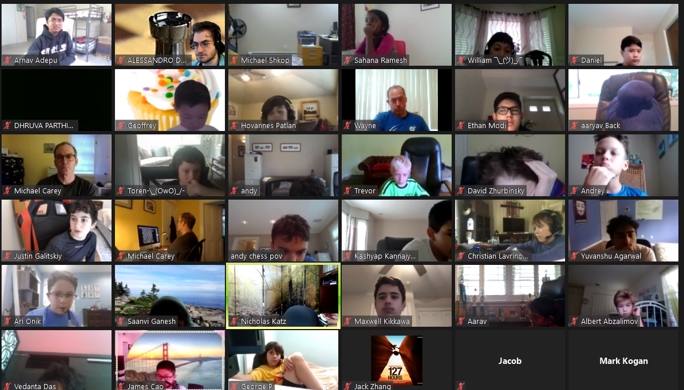 Once again thank you to all participants! We appreciate both your passion for chess as well as your conduct as a participant.