Posted: 10/25/2020 | Updated: 10/25/2020 | Results
October 24th, 2020 Quads Report
Thank you to all participants for coming to play! A few new players added into the mix made for an extremely competitive event! With 7 sections and 30 total players, here are some highlights from the tournament:
Congratulations to our winners!
Section 1 – Ansh (Perfect Score!)
Section 2 – Olivia (Perfect Score!)
Section 3 – Geoffrey & Ben (tie for 1st place)
Section 4 – Arjun
Section 5 – Ari (Perfect Score!)
Section 6 – Trevor (1st place – Perfect Score!); Leon (2nd place)
Section 7 – Rachel (Perfect Score!)
Some Highlights from the tournament:
ü A warm welcome to our new players! Darrin, Oleg, Ansh, and Rachel all played in their first ever ICA online tournament this weekend!
ü A new record for Geoffrey with his third consecutive victory! We are excited to see how far you can take this streak. Well played!
ü Ari also began his streak this week, taking down his second consecutive victory!
ü Ben Murkis returns to the field making a statement! After a long break from tournaments, he returns to the top of his section!
ü Smashing entrances for Rachel and Ansh! They both took their section down with a perfect record in their first ever tournaments with us!
ü Our game of the week goes to Anderson! In this game he had well laid-out planning along with some sharp tactics. You can see the game here: AndersonGOTW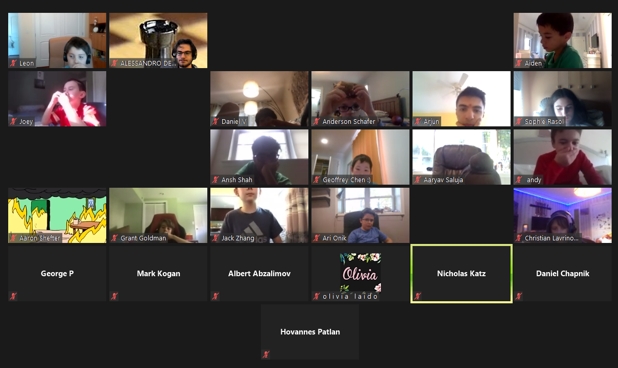 Once again thank you to all participants! We appreciate both your passion for chess as well as your conduct as a participant.