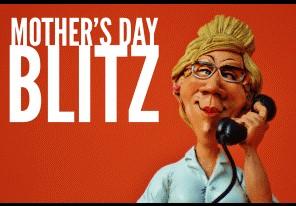 "The MOTHER of ALL TOURNAMENTS!"
Happy Holidays Chess Players!
May 19th (after) Mother's Day Blitz Tournaments At
ICA Glen Rock!
How to Celebrate? Take your Moms and come to Play BLITZ at Our Glen Rock location!
Friday May 19th at 7 p.m. at our Glen Rock location (registration closes 30 min prior on that day). There will be special prizes to all Families that have at least one mom (!!!!) participant!
Open
1st Prize $200
2nd Prize $100
3rd Prize $50
Plus: TU2000 & TU1800 $50 each
Entry fee: $25 ($30 on the day of tournament)
U1600 Open
1st Prize $200
2nd Prize $100
3rd Prize $50
Plus: TU1400, TU1200, TU1000, TU800 $TU600 $50 each
Entry fee: $25 ($30 on the day of tournament)
Unrated section
1st Prize ???? (surprise!)
2nd Prize ???(surprise!)
3rd Prize ?? (surprise!)
Entry fee: $15 ($20 dollars day of tournament)