Posted: 11/5/2009 | Updated: 11/5/2009
ICA COACH 'GM' ARTUR JUSSUPOW (YUSUPOV) WINS FIDE AWARD FOR BEST CHESS BOOK!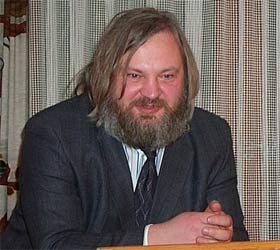 Artur Jussupow, or Yusupov, as is easier for most of us to pronounce, has been announced the winner of the "Boleslavsky Medal" for best chess book of 2008. The medal, named for Ukrainian Grandmaster Isaac Boleslavsky, is FIDE's way of recognizing a chess-related "best book with remarkable, instructional values." Boleslavsky, a chief trainer for the Soviet Chess Federation in the 60's, was primarily responsible for the success of the Reds in that era, much like Artur, the strongest active player among ICA coaches, is responsible for the success of the ICA's best students.
Besides the ICA's best, Artur has also seconded World Title Challengers Viswanathan Anand, and Peter Leko in their campaigns for the world title. Anand, our current World Champion, was perhaps inspired by the two defeats he suffered against Artur, once in '94, and once '92. Artur also holds at least one victory against these five world champions (Kramnik, Kasparov, Karpov, Tal, Smyslov), as well as an infinite list of notable ones against G, and I, "M's."
The award was presented for Artur's series of books entitled "Build Up Your Chess."
www.fide.com/component/content/article/15-chess-news/4156-fide-trainer-awards-2008
The "Build Up Your Chess" Series, is designed for players at the 1500 level, and moving on all the way up to or around books helpful for Master class competitors. The result is also especially significant, given that second place went to the legendary Garry Kasparov's books on his match with Karpov, while third went to the ICA's, and Artur's own mentor, Mark Dvoretsky's "Analytical EndGame Manual."
The books will be available for sale in our school next week, while Artur probably available for explanations and autographs in the summer as usual J
EVERYONE AT THE ICA WOULD LIKE TO CONGRATULATE ARTUR ON THIS MOMENTOUS ACCOMPLISHMENT!